Sculptra Treatments - Bergen County, New Jersey
Look and Feel Your Best with Sculptra Aesthetic – Get Natural-Looking Results for Up to Two Years.
Scupltra aesthetic in Fair Lawn, NJ
The FDA-approved face injectable technique Sculptra® Aesthetic encourages the skin's own natural collagen production to help rebuild its youthful plump  structure. It's also long lasting with visiable results lasting for more than 2 years. 
Sculptra® Aesthetic is different from typical hyaluronic acid fillers in that it addresses the underlying cause of facial volume loss, which is a decrease in collagen.
Why do we need and want more collagen as we age? Collagen acts as the skin's support system and contributes in the maintenance of skin form. As we age, we lose collagen and the inner structure of our skin decreases, reducing its ability to maintain suppleness and hydration. Loss of collagen is what causes the skin to start to lose elasticity and look older.
Sculptra® Aesthetic penetrates deep beneath the skin's surface and is slowly and naturally absorbed by the body. As it is absorbed, it encourages collagen synthesis and reinforces the inner structure of the skin.
Because it improves the look of nasolabial folds (smile lines), marionette lines, pre-auricular wrinkles (vertical wrinkles in front of the ears), radial cheek folds (vertical wrinkles on the lower cheek), and chin wrinkles, it is used to restore facial volume. Sculptra® Aesthetic is the key to achieving a more youthful appearance.
Typically, three treatment sessions are required spread out over a few months. The treatments are spaced at least three weeks apart to ensure that the effects are gradual and modest.
Poly-L-lactic acid (PLLA)-based Sculptra® Aesthetic has been on the market for ten years in the United States and twenty years in Europe.
Injection site swelling, soreness, redness, discomfort, bruising, bleeding, itching, and lumps are the most typical side effects of Sculptra® Aesthetic treatment.
SCHEDULE AN APPOINTMENT WITH US NOW!
The Non Surgical FaceLift
Revive your skin's natural youthfulness with FDA-approved Sculptra® Aesthetic. Enjoy a youthful glow that lasts up to 2 years with this facial injectable procedure.
Sculptra has been carefully studied in clinical research and shown to be a safe and effective dermal filler. In just a few sessions, it can help reverse the symptoms of aging and give you younger-looking skin.

Long-Lasting Results – Sculptra's ability to boost facial volume results in natural-looking results that can last up to two years.

Natural Appearance – By providing you more control over your results, the progressive process of boosting collagen helps you avoid a frozen or unnatural appearance.
As we get older, most tend to lose collagen, which acts as the skin's support structure and helps maintain its shape. Science shows that 70% of our skin is composed of collagen. And a loss of collagen causes the skin to lose its elasticity, youthful texture and hydration. Sculptra helps treat an underlying cause of facial aging naturally. By helping stimulate your own natural collagen growth, Sculptra gradually adds volume back into the face which lifts the soft tissues and plumps skin from within.
Frequently asked questions about
SCULPTRA
WHAT CAN YOU EXPECT FROM A SCULPTRA TREATMENT?
• Natural Results – Restore volume while providing a modest but long-lasting lift. The results will improve gradually over time, allowing your new look to emerge naturally with minimal social downtime.
• Skin Hydration – Assist skin in retaining moisture for a firmer, softer, smoother appearance. Collagen works from within to plump up skin, enhancing its ability to retain water and providing a more hydrated appearance overall.
• Increased Lifespan – As collagen production increases, the influence of time is reduced. When new collagen fibers grow, they contribute structural strength to the skin, which is beneficial for preserving younger-looking skin over time.

WHAT IS THE PROCESS?
• Subtle, natural, and beautiful results – Because Sculptra works deep inside your skin's natural layers, the results are subtle, natural, and attractive.
• Long-lasting effects – With proper treatments, outcomes can last for more than two years.
• Invisible – Because it works with your body's own collagen production, it creates a subtle and inconspicuous appearance over time.

HOW MUCH TREATMENT WILL I REQUIRE?
Scientifically Proven – Sculptra is a biocompatible, non-surgical, FDA-approved dermal filler for face volumizing and sculpting with an 18-year track record of success.
• Long-lasting effects – With just one treatment, you could notice effects that endure for two years or more. To help maintain the most natural-looking, young volume, treatments normally comprise of three or more injections spaced at least a few months apart.
• Increased Confidence – Sculptra encourages collagen synthesis in the skin over time, producing a long-lasting, progressive, and natural-looking volume improvement that gives you confidence in your skin.

SCULPTRA IS MADE OF WHAT?
Sculptra is constructed of poly-L-lactic acid (PLLA), a biodegradable material that has been used in medical products for over 30 years, including dissolvable sutures.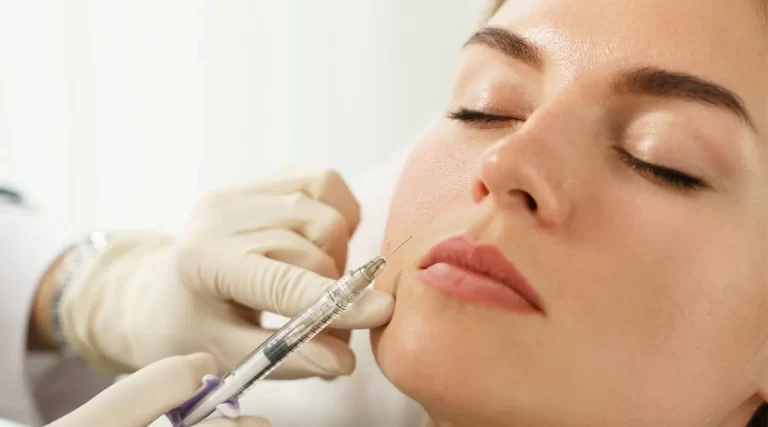 Natural looking, lasting results
Sculptra provides gradual, long-lasting facial volume which looks and feels natural over time.
Working with medically trained professionals who are licensed and experienced is the only way to guarantee natural looking results after your hair loss treatment.  When performed by a medical expert in hair regrowth, like Dr. Roel Galope, you'll look like yourself — only with thicker, natural looking hair.
Renew collagen and restore structure – Stimulate your own natural collagen production to reduce the signs of facial aging.
Softens deep facial lines and wrinkles – The collagen-stimulating ingredients can help improve deep wrinkles, like nasolabial folds, as well as improve overall skin texture.
Interested in our service?
To schedule your in office Sculptra consultation with Dr. Roel Galope, call our office at (201) 228-3200 our professional staff will be happy to assist you!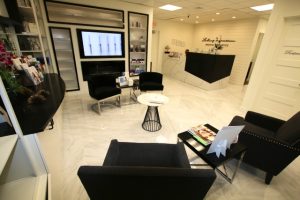 Lasting Impression Medical Aesthetics
Roel Galope, DO
Medical Spa Located In Fair Lawn, NJ
Dr. Roel Galope always appreciates feedback from our valued patients. To date, we're thrilled to have collected an average rating of 5 out of 5 stars. Please read what others are saying about Dr. Roel Galope below, and as always, we would love to collect your feedback.
Love the office aura and space. Nice gentle and responsible with his patients. Dr. Galope is the only person to ever have touched my face I feel restored rejuvenated and ready to take on the world. I'm obsessed!*
I can not emphasize how happy I am with my results. I can sincerely say that my results are amazing and natural looking. I will never go to anyone else again!
Dr. Galope is amazing! First, the office is gorgeous. Spotless and very modern. The staff is warm and friendly as is Dr. Galope. He is very patient and takes time to discuss the procedure with you. I couldn't be happier with my results and will definitely be going back!
Let me start off by saying the staff was so warm, welcoming and not pushy at all!!! The office is absolutely stunning and very clean. I went there for a simple procedure and I was immediately pleased with my results! They took great care of me and I have already referred family and friends there!!
I was introduced to Dr Galope from a friend and was immediately impressed with his knowledge, patience and great concern for his patients. He did a "Profound", mini face lift procedure and took great care of me before, during and after the procedure. He has a wonderful team who are all very nice, professional and attentive to every detail. His office is inviting with a great atmosphere. I highly recommend Dr. Galope and his team and will definitely continue to work with him.